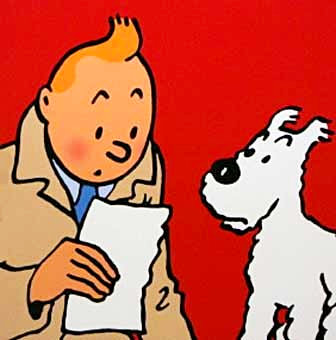 Empire Magazine has got an exclusive first look at Steven Spielberg-directed "The Adventures of Tintin: Secret of the Unicorn" and made it available for viewing pleasure. Taken during the down time on the set, the image captures Spielberg directing Jamie Bell and Andy Serkis, who are both wearing performance capture suits, with Peter Jackson standing by.
The photo came off the mag's 20th birthday issue which has the Academy Award-winning director serving as a guest editor. The issue scheduled to hit newsstands next Thursday, April 23, will also bring forth more from the 62-year-old helmer as well as "more pictures, and more on the cast involved," including Nick Frost and Simon Pegg who will be seen as Thomson and Thompson.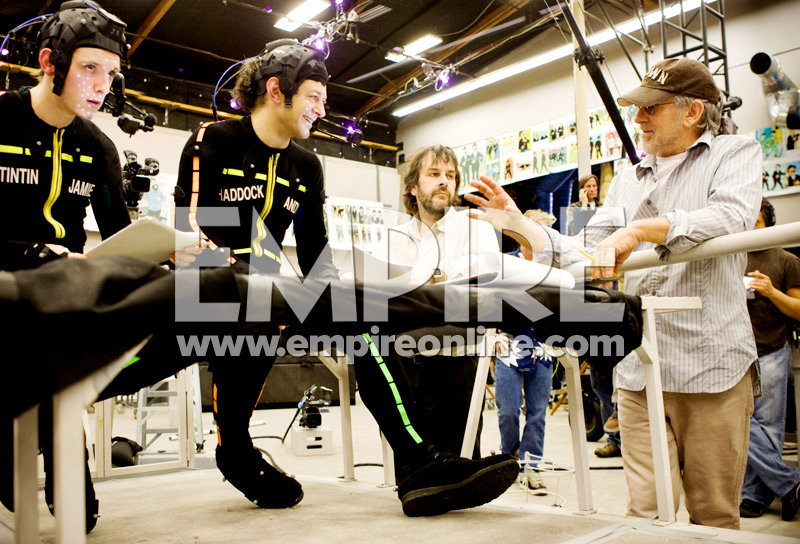 Based on the character created in 1929 by Herge a.k.a. Georges Remi, "The Adventures of Tintin: Secret of the Unicorn" is the first in the series of 3-D motion capture films. The movie will chronicle the adventures faced by junior reporter Tintin and his friends in following stories to the ends of the earth, even though he often finds his own life in jeopardy.
Jamie Bell stars as Tintin, while Andy Serkis takes on the role of the temperamental sea captain, Captain Haddock. The two will be joined by Daniel Craig, Gad Elmaleh, Toby Jones and Mackenzie Crook. Aimed for 2011 release, the principal photography has been completed in just 32 days back in March.