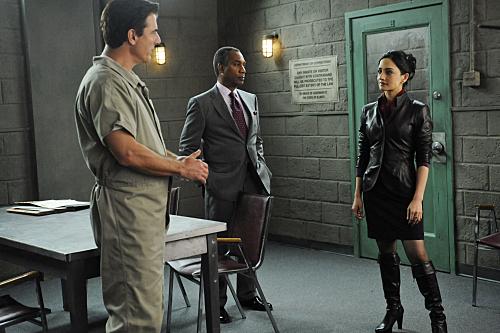 For a show that treats its viewers with such respect and, as discussed in our review of last week's episode, never talks down to them, the latest installment of The Good Wife was a slight step back.
As often happens on medical shows such as Grey's Anatomy, the case of the week mirrored Alicia's home life a little too perfectly. Read more about it in our recap of "Painkillers."
Did we really need the mother of the deceased high school quarterback to explain how little she truly knew about her son... while Alicia was realizing the same thing at home?
Did we we really need the presence of the nanny to lay out the same issue for Alicia... while acting in such an odd, clearly inappropriate manner that we actually questioned if she was working undercover at the Florrick household?
To Read More Click Here