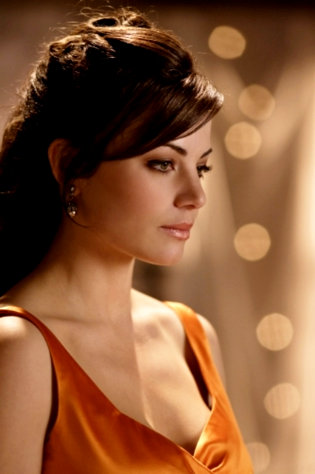 In an attempt to lure red-blue blur for a big story in her newspaper, Lois dons sexy leather outfits that squeaks when she walks and puts on an identity as "Stiletto". In the newly-released clip for the April 23 episode of "Smallville", Lois has agreed to meet the red-blue blur in an alley but finds Clark there instead.
Lois believes that she needs the big story to secure her reputation as a star reporter but the red/blue blur continues to elude her. However, after Chloe is mugged, Lois steps in to fend off one of the attackers and uses the opportunity to pretend a new superhero, Stiletto, has come to town and is giving exclusives to Lois.
Clark is concerned Lois will hurt herself pretending to be a superhero but after he is captured by thugs with kryptonite, Lois steps in to save the day.
The episode that centers on Lois, will not be the only one. Executive producer Kelly Souders recently answered a Q&A at TV Guide, saying "Lois fans will be excited to hear you'll be seeing more of Lois in the future. She's fascinating and we'll never stop digging into what makes her tick."
To Watch The Sneak Peek Click here.