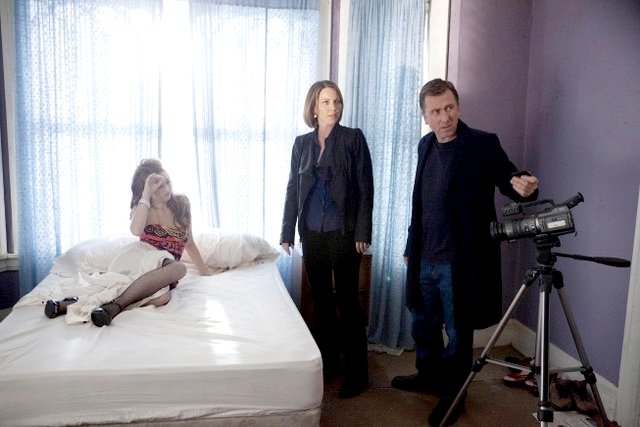 Cal and Foster finally get a chance to get down and dirty in tonight's episode of LIE TO ME called "Darkness and Light". Well, sort of. In order to get more information about a missing girl last seen acting in adult films, the two of them visit the production company as a couple looking to experiment with one of the girls. As if a case like this wouldn't be difficult enough for Cal, Emily is observing his work at the same time. He keeps her at arm's length as much as he can but, still ends up discussing more with her than I'm sure he liked.
Emily thinks she wants to know all about what her father does and that she can handle it, always acting the grown-up. When things hit a little close to home and she sees the results of such a hard life on a friend, she wonders if it's not as easy as she thought. The girl, Molly, ran away because she remembers her parents fighting the night that her mother died and thinks her father was to blame. But it turns out that it was Molly's toys that caused the accident and to protect Molly from pain they don't think she can handle, they invent an easier truth and tell her it was her younger sister's toys.
To Read More Click Here.