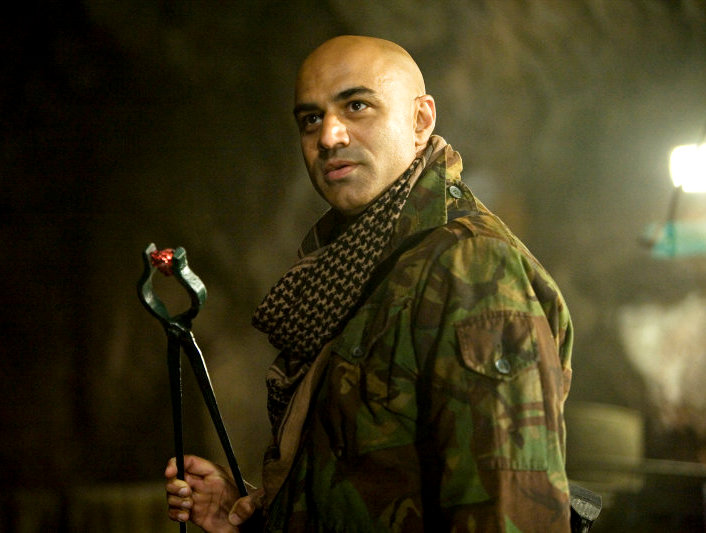 Having hinted earlier the possibility of Raza being the villainous Mandarin in "Iron Man 3", Faran Tahir spoke more on his character's future. When asked by Star Pulse on whether or not the rumor is true, he has this to say, "I don't know. My answer to that is that we created the character, not by accident, but by design, with a vague future."
"You can spin it many different ways and it should make sense, was the idea," the 46-year-old continues explaining. "One is this guy who has a connection to Mandarin at some point...or is this guy someone who might become Mandarin at some point? There's a case to be made - and a pretty good one - that two guys, who in the belly of a cave, almost like a womb, emerge out of that womb and one becomes Iron Man and one becomes Mandarin. There's a case to be made for that."
Back in April, the Starship Kelvin Captain Robau in "Star Trek" coyly hinted on Raza turning to be Mandarin in potential third film of "Iron Man". "Is he the conduit to Mandarin?" he said. "Does he become Mandarin? Is it just another leader of the Ten Rings, you know, thing? All the allusions [in] my first speech was all about Genghis Khan and all that, which is Mandarin's thing, you know? So I think they have created the character and the storyline very wisely. To leave it as open as possible so whatever they need to, you know, pull from, they will."
Meanwhile, "Iron Man" sequel, "Iron Man 2", has started its principal photography Monday, April 6. Director Jon Favreau is back once again serving as the helmer for the superhero adaptation, while Robert Downey Jr. and Gwyneth Paltrow reprise their roles as Tony Stark/Iron Man and Pepper Potts. The two will be joined by Don Cheadle, Scarlett Johansson and Mickey Rourke. For this movie, Faran Tahir's character Raza reportedly isn't involved. The film is set to hit U.S. theaters on May 7, 2010.