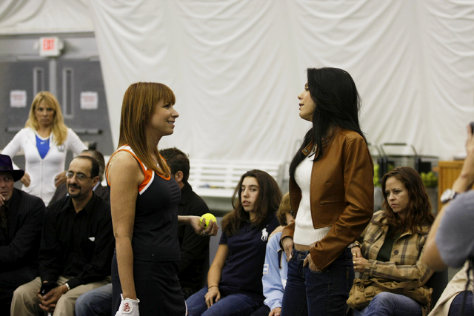 The time has come to wrap up the second season of "The Real Housewives of New York City". On Tuesday, May 5, the season of high drama comes to a close with nothing short of an explosive and thoroughly entertaining finale.
When Bethenny gives LuAnn's housekeeper Rosie a cooking lesson. Rosie ends up teaching a love-lorn Bethenny a few tips about dating in return. Jill enlists Kelly to pick out a donation for her charity event at a high-end jewlery store where the eccentric owner gushes over Kelly. And when the charity event finally approaches, Jill and Ramona are livid to see that Bethenny is promoting her own brand at the event behind their backs.
The finale can be streamed live at 10/9c via Ultimate Virtual Viewing Party where fans can interact with each other and chat with Bethenny as well as Tamra from "Orange County" via Twitter. The social media event can be accessed via this link. "This is the first time ever that a network has done a live event on every platform available to its audience, and we've left no stone unturned in bringing our dedicated fans everything we can offer to make their viewing experience as hands-on and interactive as possible," Lisa Hsia, Senior VP of Bravo Digital Media said.