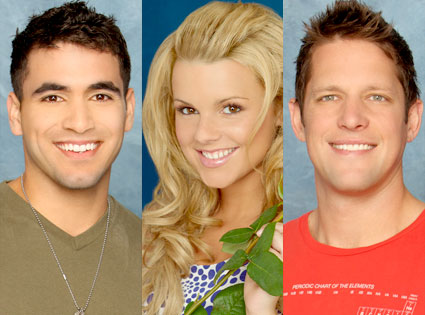 This is the second part of my reviews tonight for The Bachelorette. This review in particular will focus on the episode after the finale and I will discuss the season finale in a seperate review.
Tonight's episode was all sunshine and rainbows. Literally! We got to see Chris talk about the rainbow again, the most touching part of the night. After Ali broke up with Chris he went outside. It hadn't rained at all that day and he looked out over the water and there was this most beautiful and full rainbow. His mother that past away told him that she would communicate with him through rainbows. I cried my eyes out! Apparently so did Ali and many of the crew members at the time it happened.
But tonight was truly drama free which is an odd one for this show. Usually there is some disaster or break up but nope, all rainbows. I typically would complain about this but I still walked away from watching tonight's finale with satisfaction. Like I stated in my last review I sincerely hope the show will chose Chris for the next Bachelor season. He would be a fan favorite I am sure of it.
Frank was also supposed to make an appearance on tonight's after the final rose but opted at the last minute to be a no show and back out. No surprise there, its Flakey Frank whom just doesn't ever know what he wants to do. Personally it didn't put him in a favorable light.
We got to see both Ali and Roberto and they seem completely and unbelievably happy.
5 stars for changing this show up this season!