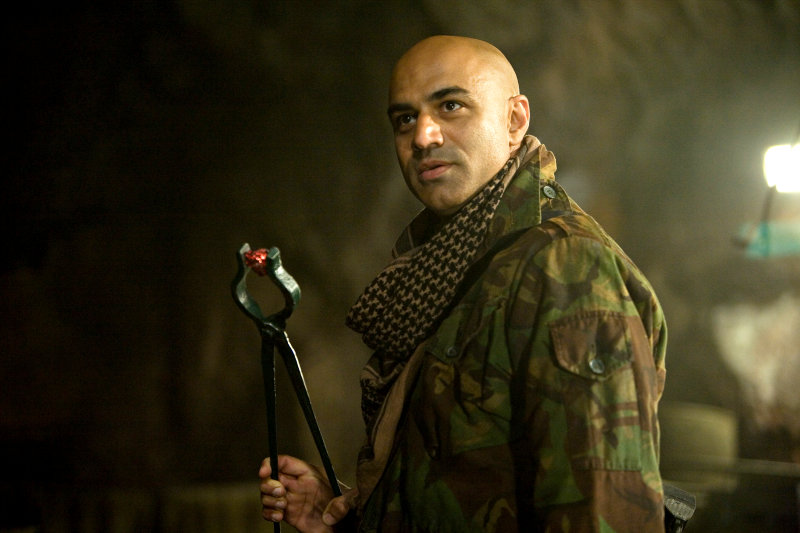 An interesting scoop concerning Mandarin and future "Iron Man" movies has been brought forth by Faran Tahir. In a phone interview with Sci Fi Wire Thursday, April 9, the actor who takes on the role of The Ten Rings' group leader Raza in the first "Iron Man" film gave a slight hint that his character may well be the villainous Mandarin himself in "Iron Man 3".
"Is he the conduit to Mandarin?" the 46-year-old coyly spoke about the possibility. "Does he become Mandarin? Is it just another leader of the Ten Rings, you know, thing? All the allusions [in] my first speech was all about Genghis Khan and all that, which is Mandarin's thing, you know? So I think they have created the character and the storyline very wisely. To leave it as open as possible so whatever they need to, you know, pull from, they will."
During the discussion, the "Star Trek" actor also mentioned that he doesn't have a part in "Iron Man 2", but his character may appear in the third installment. "We're still talking about it," he explained. "It hasn't been finalized yet, so we'll see. The character didn't die in the first one, and it is part of a larger story. Iron Man's biggest nemesis is Mandarin, and my character is the only reference to Mandarin. So we're still trying to figure out how it's going to fit. The things to consider, I think, are that if it is a bigger story, how much of it is exposed [and] when."
Meanwhile, "Iron Man 2" itself has started its principal photography Monday, April 6. Director Jon Favreau is back once again serving as the helmer for the superhero adaptation, while Robert Downey Jr. and Gwyneth Paltrow reprise their roles as Tony Stark/Iron Man and Pepper Potts. The two will be joined by Don Cheadle, Scarlett Johansson and Mickey Rourke. The film is set to hit U.S. theaters on May 7, 2010.