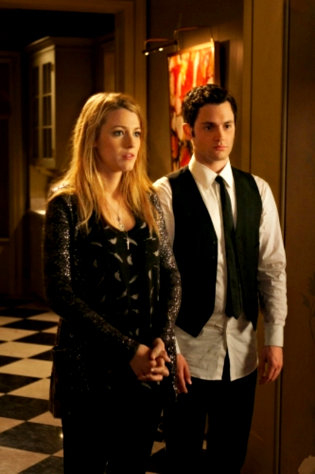 A promo of "Gossip Girl" has been released, busting Serena who has just returned from her trip to Spain. The scene involves a conversation between her and Chuck who teased her about sunbathing topless in coastal region of Barcelona and dancing on tabletops.
The nervous-looking Serena then looked for her mother and said that the trip was more like her, Poppy and Sebastian. Chuck then chimed in the end of the promo, "By the way, I saw Poppy Lifton at the Rose Bar last week. It's funny how she can be there, yet still be in Spain with you".
In the synopsis released for the April 20 episode, Serena is worried that she might actually marry Sebastian during a wild night. The preview reveals Serena telling Dan that she answered "si".
Also in the episode which is called "Seder Anything", Blair makes a secret deal with Nate's grandfather, William, and Nate learns some disturbing information about his father's arrest. Dan takes a job as a cater-waiter to earn money for college, but is distressed when he discovers the gig is a Passover seder at the Waldorf penthouse and several of his friends and family are guests.
To Watch The Preview Click here.