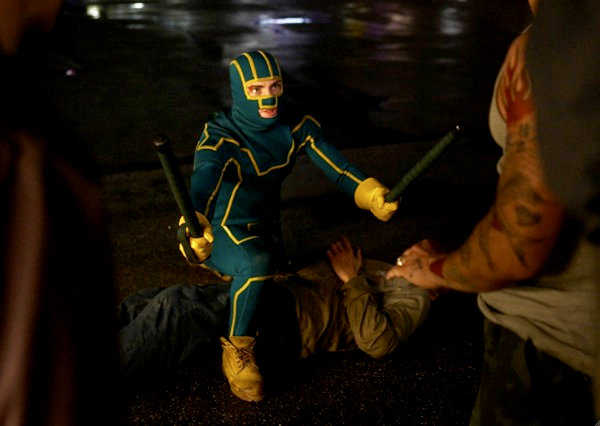 It's a bit early to talk about any sequel to "Kick-Ass" since the movie won't be heading to theaters until 2010, but graphic novel creator Mark Millar has hyped up premise of a follow-up. Talking to MTV News, the 39-year-old suggested that the movie version will follow similar path to the comic book series.
"There's a basic plot," the comic book writer teased. "The series ends on a teaser for the next one, and the movie ends on that teaser, too." Elaborating more on his sequel remark, he promised, "We don't want to sound too cocky, but we know this is good. It didn't cost that much money to make. There will definitely be another one."
Months earlier, Millar has spilled the beans that "Kick-Ass 2" is being planned and is already in the works. At the time, he told Sci Fi Wire, "Kick-Ass 2 is already being plotted out." He further added that it may be made within the next two years, saying "We're planning it, because all the actors are quite young and we have to make it relatively quickly. So we'll definitely do that inside the next 18 to 24 months."
"Kick-Ass" has "Stardust" helmer Matthew Vaughn serving behind the lens. This action fantasy tells the story of Dave Lizewski, an ordinary teenage boy who decides to be a real life hero donning a superhero suit in his action. Toplined by Aaron Johnson, it is supported by the likes of Nicolas Cage, Lyndsy Fonseca and Christopher Mintz-Plasse. April 6, 2010 will be the date it hits U.S. theaters.