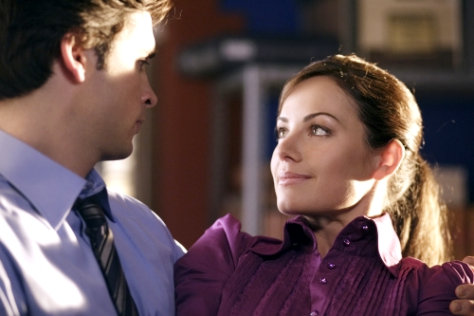 The writers of "Smallville" finally give Clark and Lois their moment. In the upcoming episode, Clark braves himself to ask Lois out for a date. However, not all goes well for the two of them.
Zod and his soldiers release a virus into the air that turns humans into zombies. The only way to stop it is to make an antidote from the blood of another Kryptonian. After Lois is infected, Chloe pleads with Clark to donate his blood to stop the epidemic, even though it risks outing him to Zod.
"Rabid", the title of the new episode, will air on Friday, October 9.
On another news, the show is casting a new superhero which is described as "the most handsome and sexy of ALL the D.C. superheros". They are looking for a male aged 37 to 48 year old who has a fantastic physique. This superhero, which is still not identified, will most likely appear in an episode airing after this month.