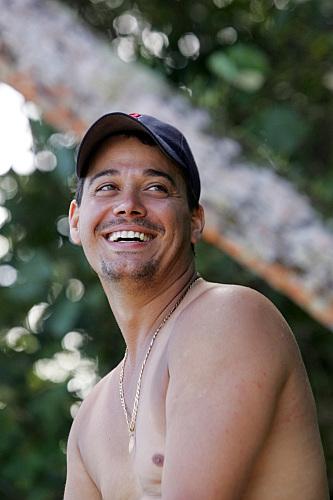 Though the title of this week's episode of Survivor: Heroes vs. Villains, Getting the Best of Me, is a nod to Boston Rob and his comment while recovering from passing out, it should really have been titled ''Boston Rob Dominates' because that's what everyone's new favorite castaway did this week.
If you're a fan of these reviews, you know that while there are a number of contestants I'm rooting for this season, none provides me with more entertainment than Boston Rob. While he's clearly been a villain throughout his Survivor (and even Amazing Race) reign, his sequence of events this week has surely endeared him not only to his tribe, but to the viewing public.
Certainly a number of us watching this week were very concerned at the prospect of losing one of Survivor's most entertaining personalities when Boston Rob collapsed in the jungle and implored Jerry to get help. What followed was a very odd scene (CBS loved the extreme close ups of Rob's face) with Rob being checked out by medics and a disorienting conversation between Rob and Jeff Probst.
To Read More Click Here