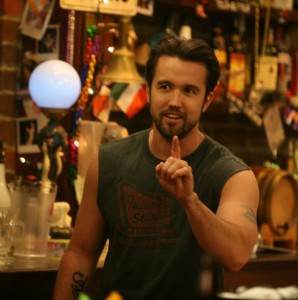 My iPod adapter is broken, so I'm stuck with whatever CDs happen to be in my car or the radio. I've been listening to the same CD on repeat forever because the radio is just unbearable. Though most of the music is awful, what really makes radio infuriating are the on-air personalities. This vibe was recreated perfectly by Dennis, Dee and Frank tonight on Sunny.
Tonight, Mac won the opportunity to make a shot from center ice at a Flyers game had Charlie train him. Meanwhile, Dennis, Dee and Frank began podcasting which eventually broke down into arguing and silly sound effects.
Tonight also marked the return of Cricket, complete with a nasty trash can scar, Ben the soldier, who is still rocking his jean shorts, and the waitress, somehow believing Dennis would actually give her an apology.
To Read More Click Here.