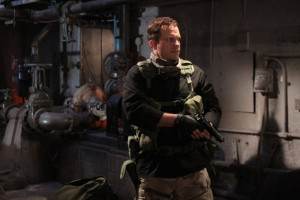 I know the show is called Chuck, but I am an unabashed John Casey (and Adam Baldwin) fan. Nothing makes me happier than a Casey-centric episode, so to me? This one was like Christmas in October.
Casey seems to have the worst luck with former allies. They all end up being bad guys in the end. I have to agree with some Chuck fans who agree that he ought to just round up all his old friends now and save himself some grief. For an upstanding soldier, Casey just seems to attract coworkers of lesser integrity. Is it just something about him? Whatever it is, I feel for the man.
To Read More Click here.