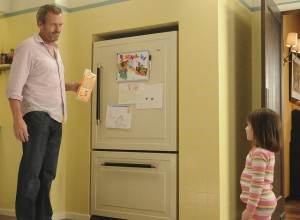 I'm going to be really honest here. Up until 30 minutes into the episode, I thought tonight was going to suck like last week did. I really did. But what do you know, they still got that plot twist thing and managed to make an otherwise boring episode into something cool.
"Unplanned Parenthood" presented the story of a woman who decided to have a baby on her own, after her firstborn was already grown up. Apparently she had been such a bad parent to her first daughter that she thought she needed to give motherhood another shot. So she found a sperm donor, got herself pregnant and had a beautiful baby girl. Except the child wasn't as healthy as she hoped she would be and was born with what seemed to be a hepatic issue. Long story short, what they thought was an abscess in her liver was actually cancer – melanoma, in fact.
To Read More Click Here.