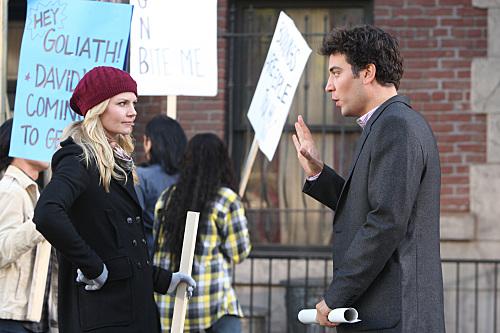 Ted and Barney's How I Met Your Mother office bromance was dealt a blow when Ted learned the site of the new GNB headquarters is occupied by a landmark called The Arcadian.
The "Architect of Destruction," Ted threatened to pull out of the project, not because of Zoe the attractive activist he met, but because the Arcadian is worth saving.
As they debated the issue, Ted asked how GNB planned on getting the hundreds of people who live there to move out. Barney and GNB could've just converted the building into a giant crack house like Nino Brown did The Carter in New Jack City, but instead they used snakes.
Or was it just eggs? Barney didn't recall either being said.
To Read More Click Here.