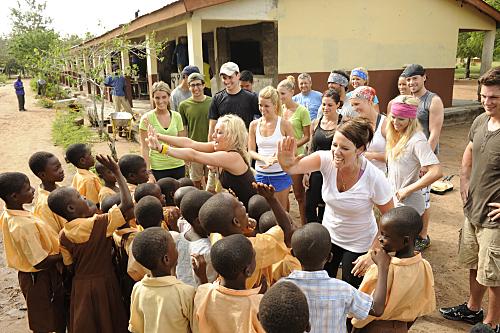 This week's episode of The Amazing Race, "We Should Have Brought Gloves and Butt Pads", reminded us that competition on the race is a team effort more.
Despite individual challenges such as the Roadblocks, the ability to work with your teammate and know their strengths and weaknesses is as important as your own ability to carry the team.
Sure, sometimes what the race throws at a team and how that plays into their strengths and weaknesses has a large element of luck to it.  This week's Detour challenged teams to cruise down a snow track on a new Tech Sled or complete a tedious native tent build. 
As Vicki said, "We're more of a physical couple than mental" and their experience skiing and riding enabled them to nail the Sled course in one try and pass three teams in the process.  Knowing they were a better physical team than mental didn't help this leg, the sleds were an obvious choice for this Detour.
To Read More Click Here.