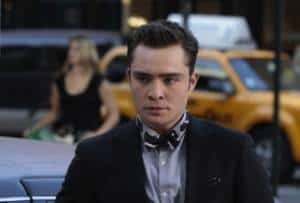 The CW has just released another sneak peek featuring a scene between Nate and Juliet, as well as another promo with new scenes.
TIM GUNN GUEST STARS / JENNY'S (TAYLOR MOMSEN) BACK!
Although Blair (Leighton Meester) made it perfectly clear that Little J was no longer welcome in Manhattan after what happened with Chuck (Ed Westwick), Jenny (Taylor Momsen) is tempted by a once-in-a-lifetime opportunity to meet Tim Gunn ("Project Runway"), which could be a game changer for her future.
To Read More Click Here.