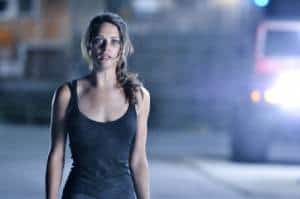 Finally, we get to see the second half of Nikita's first multiple-episode arc. While there wasn't exactly a "to be continued" at the end of "The Guardian," the main components of that episode continue through into "Resistance."
Not only does Nikita give us an intriguing main plot in the staged kidnapping of Alex and Thom, but we've been teased with the promise that Owen (returning guest star Devon Sawa) is going to tell Nikita – and us – who killed her fiance Daniel. Will we really find out or is it just another tease, not unlike the Michael and Nikita backstory in "Rough Trade"? Only one way to find out. At least they've now updated the opening narration to catch viewers up on the previous episode.
To Read More Click Here.