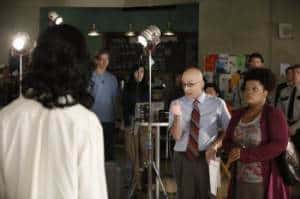 It's easy to think of Community as simply throwing out pop culture references to the Pavlovian audience at home, but there's often more going on. Usually that just involves riffing on the sitcom form, but here — and really all season, minus last week's episode — the series has been interested in doing something more.
Thus, while "Messianic Myths and Ancient Peoples" is most definitely the least overtly funny episode of the series' short run and sometimes gets a little lost its attempt to criticize indulgent meta explorations, it's still a really compelling episode, if only for its attempts to do those things and still portray its characters in the most realistic way possible.
To Read More Click Here.