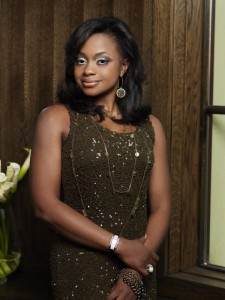 From the Urban Dictionary:
Bou-ghetto -
A 2 part definition word. Bougie(n): An upper middle-class black person that possess snobby, rich-folk traits and mannerisms. Ghetto(n): Any black person or community fixated in severe urban areas, whether it be in the city or the country. One of the many epitomes of black cultures.
This definition, which was given by Kandi, was exactly what we saw last night on The Real Housewives of Atlanta. While some people might say "boughetto" behavior is an everyday occurrence with the ATL Housewives, last night's spectacle of Phaedra's baby shower really brought the term to light. The Twitter feeds were abuzz with wonder as viewers tried to decipher what the hell it was they were seeing. The Facebook timeline was a hotbed for jokes, claims of disbelief, and other shocking responses to what some people called "a hot mess" on display. In short, describing the baby shower as being "bizarre" is too nice of a way to put it. You have to call it "boughetto." No other word will cut it.
To Read More Click Here.