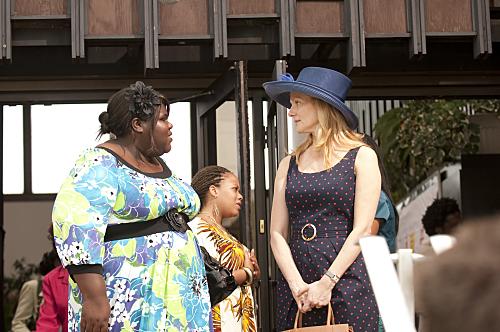 Just because you have cancer doesn't give you the right to be a destructive bitch.
Thank you, Marlene! With those words, Cathy's elderly neighbor literally slapped some sense into the star of The Big C, expressing what many viewers have been thinking for awhile.
Cathy clearly got the message, too, as "Divine Intervention" was all about this character's road to redemption. She has a long way to go, considering the way she's been acting since we met her, but this episode proved that the series has hit its funny/emotional stride.
To Read More Click Here.