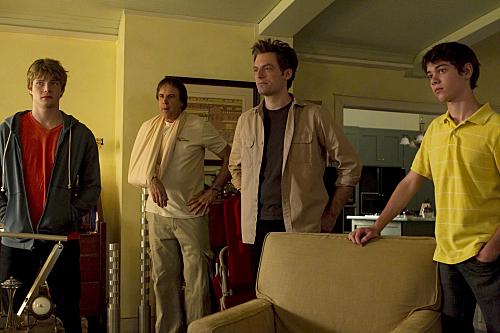 Tonight's episode brought the gang back to Nancy's hometown. I wasn't sure why they would go back to her roots, but the old saying is There's No Place Like Home, right?
"Dearborn - Again" also introduced us to a couple of Nancy's past lovers.
One being the magnificent Richard Dreyfuss.
I love this man! And, boy, did he know how to perfectly play the creepy old math teacher from Nancy's past! He was so incredibly weird and to top it off, they had him become a mailman. Don't get me wrong, I've had my run-ins with some wonderful mail people in my day, but there's just something that's so odd about that job. The saying "going postal" didn't come out of nowhere...
In any case, Mr. Schiff was quite the hoot! From his obsession with buying things through Sky Mall to the eerie locked door and his obvious fixation on Nancy could only mean more crazy antics in stored for us from this guy!
Another one of Nancy's notches and most likely the first in her belt was Lars.
To Read More Click Here.