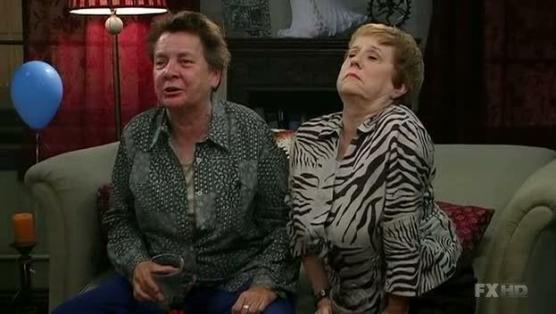 I've never really been a huge fan of either Mac or Charlie's mothers.  They've both been used as one-note jokes throughout their various appearances on It's Always Sunny.
So you could imagine I was less than excited to find out "Mac's Mom Burns Her House Down" was going to make these ladies roommates a la The Golden Girls.
However, I was pleasantly surprised to find this episode actually pretty funny.  Luckily, these ladies just served as a launch pad for some pretty hilarious banter between Mac, Charlie, and occasionally Dennis in their scenes.
To Read More Click Here.