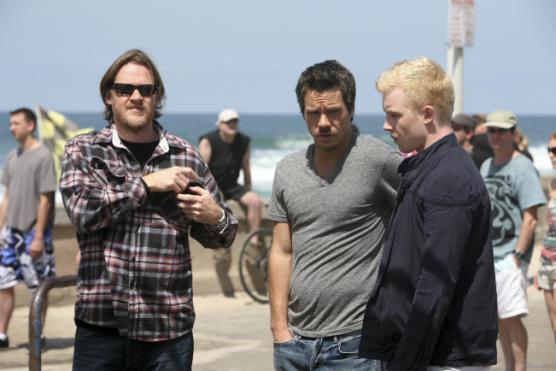 Each week, Terriers continues to impress me with its versatility.
Unlike any other show on TV, you truly don't know what you're gonna see from episode to episode... with the exception of solid acting and storytelling.
"Missing Persons," for example, was more of a self-contained installment than recent hours that focused on Lindus and other serialized elements of the show. We did get that important mention of just how Hank paid for Stephanie's treatment (think Britt will be okay with the use of their $100,000 in such a manner?), but the episode was mostly a showcase for the Logues.
What a great opening scene we were treated to between Hank and Stephanie, as it felt like we were just sitting in on a night of games and TV between Donal Logue and real-life sister Karina (as Steph).
To Read More Click here.