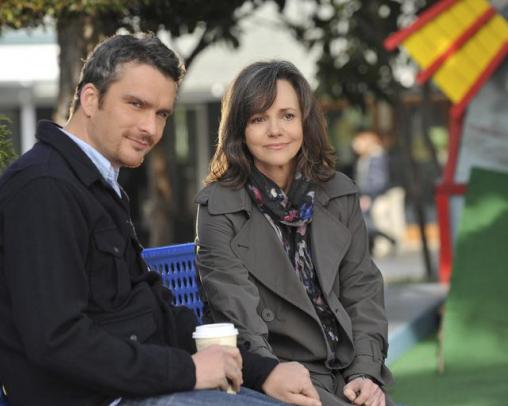 Brothers & Sisters is about to reach the coveted 100-episode milestone, and one of its departed, original cast members is reportedly coming back for the occasion.
Balthazar Getty, who plays Tommy Walker and who has returned in the same role several times since leaving the show as a full-time cast member, will guest star.
Tommy will also be bringing his girlfriend. Yes. Girlfriend.
Balthazar Getty, who split from his wife Rosetta around the same time Tommy and Julia Walker (Sarah Jane Morris) divorced, has reconciled with his real-life spouse.
His TV persona, it appears, has moved on to someone else.
The girlfriend storyline for the 100th episode, slated to air sometime in January, is still being written and subject to change, but that's where we are at the moment.