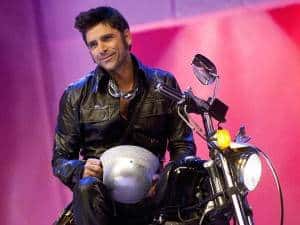 Before we start this review, I have to say that I have never seen The Rocky Horror Show, therefore I can't exactly compare what the Glee kids performed in last night's episode with the original. That said, "The Rocky Horror Glee Show" was pure and unadulterated entertainment.
It all starts when Emma tells Will that her boyfriend Carl aka Uncle Jesse aka John Stamos took her to see The Rocky Horror Show, which they are both major fans of. While she is telling Will all about it, he notices that she doesn't have her weird cleaning OCD anymore. Well, that's an overstatement. Let's just say she's toned it down a little. Because of that, Will realizes that Carl is actually being good for Emma and the green-eyed monster rears its ugly head. So, in order to spend some quality time with Emma and win her over, he tells her that he wants to produce The Rocky Horror Show with the Glee Club and asks her help because she is a major fan and knows all things Rocky Horror.
To Read More Click Here.