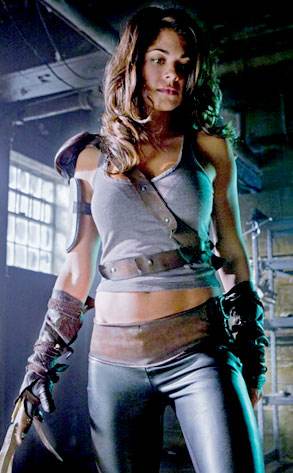 Confession: I watched Passions.  Every day.  For nine years.  When it was cancelled I was very, very sad.  So I watched Lindsay Hartley every weekday for nine years and I liked her.  I liked her when her character was crazy-obsessing over Ethan Crane, doing a Bollywood dance sequence and getting caught in floods, sinking boats (this happened a lot) or whatever other crazy stuff happened in that show.
So the fact that she's coming to Smallville?  Despite not being a regular viewer of the show, I will definitely have to tune in for that episode (I'm trying to go back and watch every episode from the beginning).
To Read More Click Here.