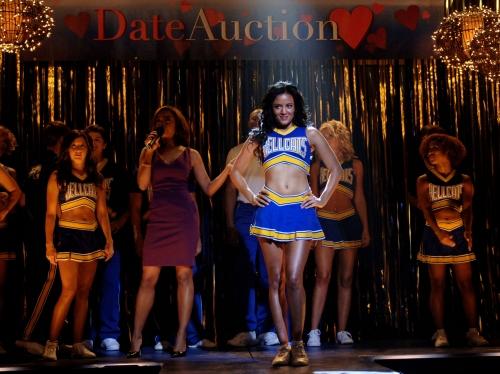 A big theme of "The Match Game" was admitting what you are scared of.
For Savannah, it's the unknown, such as her relationship with Dan. Marti is scared of love, although we really have no idea why she is the way she is. This topic provided a great moment between the girls, who once again proved to be the foundation of the show.
Savannah's mom popped back up again and she was much more tolerable this time around. Although sending Savannah's ex to do her dirty work was a little wrong, it just showed she wants the best for her daughter.
This episode marked another instance where we got to see some interaction between our characters and their families. Although it is interesting to get some back story, we don't need to see it every week. This show is about the Hellcats and that's who it should focus on.
I expected Vanessa's anonymous bidder to be Red, which definitely would have been more fun. The quick banter and tension between these two makes for more interesting television than the sweet and romantic scenes with Derrick. This love triangle is dying off and needs some excitement - quickly.
To Read More Click Here.