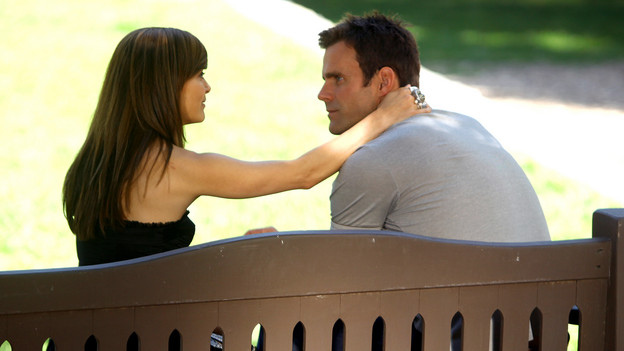 Kendall tells Liza she's considering getting legal advice from her (when really, she's just fishing for information on the Liza-David connection in hopes of freeing Greenlee from David's blackmail). Liza makes it clear that she has no intention of helping her, and tells Kendall she sees right through her act. Kendall does manage to learn of some documents of David's that Liza has. Later, Kendall tells Ryan this - and questions his feelings for Greenlee. Greenlee denies to Ryan that she has feelings for him. But it's clear that they both do. 

Ryan apologizes to Madison for the amount of time he's spending on the Greenlee/David situation. She says it's okay and they share a tender kiss. David wants to know what's upsetting Madison, but she remains mum about any Ryan/Greenlee plot against him. After her encounter with David, Madison tells Greenlee she understands why she needs Ryan's help to get away from her manipulative husband. David tells Liza he's thinking of destroying the evidence in an act of trust towards Greenlee since she's been working so hard to prove herself. Later, David says a similar thing to Greenlee.
To Read More Click Here.