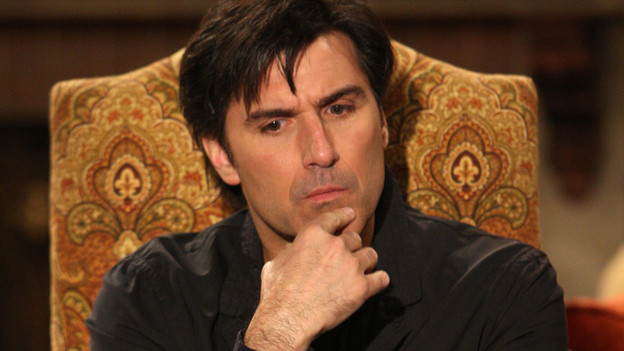 David collapses in front of Caleb and is pronounced dead by Jake. The cause of death appears to be from violence, possibly murder, but Jake isn't completely sure. Acting as interim DA, Liza informs the mayor that if there was foul play in this death she will prosecute. The mayor wants Liza to personally oversee this case, despite any possible conflict of interest since David was her client. The mayor doesn't care. Liza tells Jesse she's the acting D.A. and that they need to work together. She wants to know Angie's whereabouts throughout the night, and Jesse tries to get her to back off, explaining that Angie was not with David. When Liza persists, Jesse announces to everyone that Angie is blind!

Krystal realizes David's death is really going to affect Marissa. She breaks the news to her daughter, and Marissa is really upset. She feels like she never got to know David. Caleb is moved by Krystal and Marissa.
To Read More Click Here.