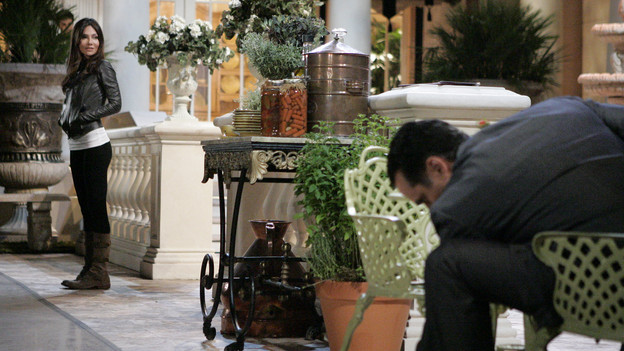 Sonny and Brenda go through several near-misses as they make their way around Rome. Finally, however, their eyes meet ... just before thugs attack her. 

Jax catches onto Carly's request that he go and rescue Brenda before Sonny can - she's still jealous of Brenda. Jax assures Carly that she is the woman of his dreams, not Brenda. 

Dante pressures Jason and Spinelli to help prove Sonny's self-defense plea. As Sam questions Jason about Brenda, Jason realizes she is feeling insecure about Brenda's return onto the landscape of their lives. Jason assures Sam that he loves only her always. 

Johnny surprises Lucky with a job offer to work for him. Lucky declines, but later he admits to Lulu that he is mighty tempted.
To Read More Click here.