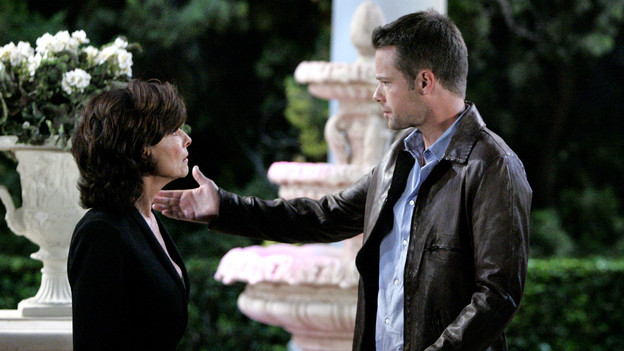 Sonny and Brenda's eyes meet (!) just as she is thrust into danger by the Balkan's thugs. Sonny manages to rescue Brenda from the kidnapping attempt, and they run away and hide together. Murphy, managing to escape the kidnapping as well, immediately tells Suzanne of the dangerous incident and asks her for the identity of the "dark-haired man" Brenda ran off with (i.e. Sonny). Together alone, Brenda and Sonny look as if they are about to kiss.

Dante drafts Spinelli and Jason into his quest to find the truth behind Sonny's shooting of Johnny. Meanwhile, Jason wants Spinelli to find out information on Brenda's whereabouts, because he suspects that Sonny is with Brenda in Rome..

Michael opens up to Kristina and Carly about how it will be impossible for him to return to his old life – too much happened since he left for prison. Michael tells Carly he really wants to drop out of school (but promises to get his GED). Carly's not thrilled with the idea.
To Read More Click here.