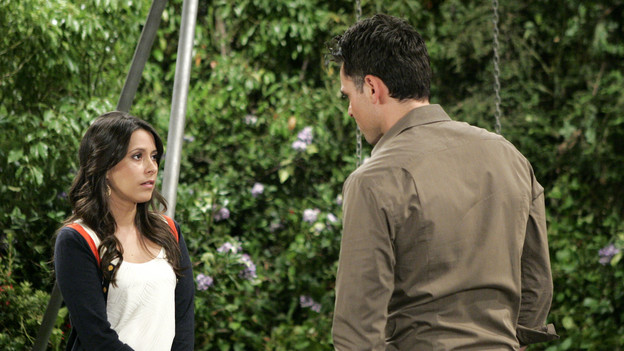 Patrick continues to bait Lisa, goading her confidence that Patrick is now available. Maxie drops a hint to Lisa that Robin and Emma are in the park as a means to help Patrick and Robin with their ruse. Lisa arrives in the park to witness Patrick and Robin fighting for her benefit. 

News of Sonny's return to Port Charles rattles Dante just as Jason recognizes Sonny may have been set-up by Ronnie DiMesitco. 

Olivia eventually visits Johnny who flirtatiously asks if Olivia will nurse him back to health. But Olivia wants Johnny to come clean with her about why Sonny shot him. Once again, they're at odds.
To Read More Click here.