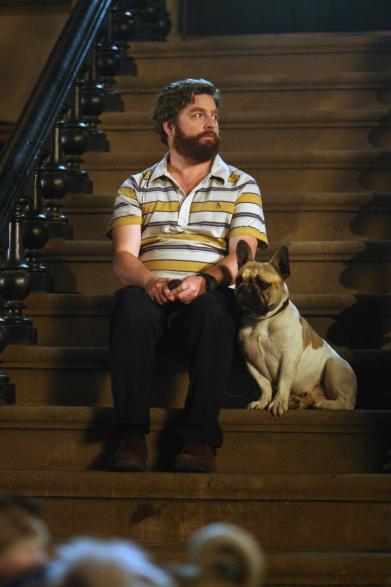 In a rather unusual twist, Jonathan came super close to making-out with Ray's ex, Leah, in "The Case of the Grievous Clerical Error!".
I wasn't too thrilled with this storyline. Isn't Jonathan supposed to be Ray's best friend?
He knows how much Ray is still in love with Leah. Whatever happened to bros before hoes? Not only did Jonathan try once, but even after getting denied, he went in for it a second time. This situation is totally messed up.
The only redeeming quality Jonathan had was telling Ray the truth. It was comical to see Ray run away and then agree with Jonathan that Leah is the most beautiful woman ever. It was weird how quickly Ray was able to forgive Jonathan just on that reason alone.
I loved how Ray seized this moment to help Leah find Little Ray. He searched high and low and got the dog back for her only to walk away at the end and not let her in on his feelings.
Meanwhile, George is due to have surgery on his prostate. I loved that he used the same line on his ex-wife and his doctor to get them in the sheets. Turns out his doctor didn't find it as humorous. Couldn't blame the guy for trying.
To Read More Click Here.