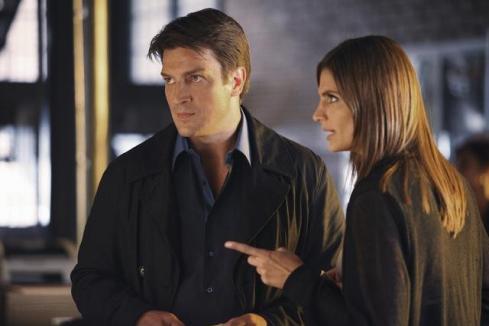 Will they or won't they? Should they or shouldn't they?
Following last night's solid episode, Castle fans continue to debate the future of Castle and Beckett. They aren't together right now, nor does it seem like the pair will be any time soon, considering the state of each character's love life.
Says Nathan Fillion on the topic:
"They've been very good about exploring this will-they-or-won't-they relationship, and this year a new twist on it is that they are both in separate but viable relationships. And it's not, 'Oh my god, it's so obvious that person's so wrong for them, but real, honest, great people who are deserving of love and trust in these relationships.'"
To Read More Click Here.