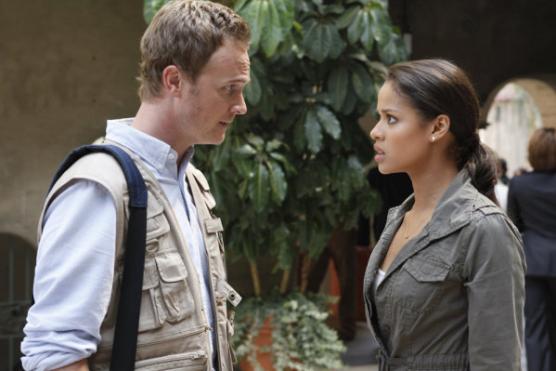 After reading what Josh Reims, the co-creator of Undercovers, said about featuring more serialized storytelling, I foolishly allowed my hopes to be raised again for this show.
But "Assassin" didn't exactly deliver on that front. Still, for yet another standalone episode, it was quite heavy on plot.  And, to my surprise, I actually enjoyed it... for the most part.
Leo was back, which was a relief, even if he was scarcely used.  He really does need to be in every episode.  He's been the most interesting character in the series, and Carter MacIntyre hams up his scenes with just the right amount of bravado.  Meanwhile, Samantha and Steven both stepped up to the plate, as she faced down demons from her past and he posed rather convincingly as a ruthless assassin.
To Read More Click here.