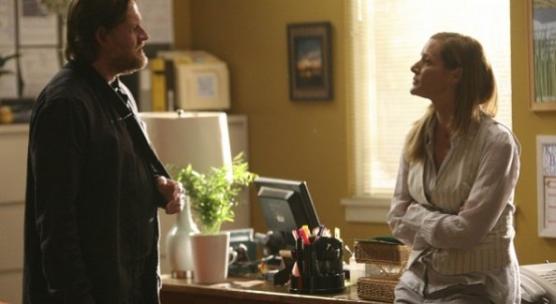 I really hope Katie isn't knocked up with her professor's child.
I cringed when I saw that home pregnancy test in the garbage on "Pimp Daddy" because it was clear Terriers would tease this possibility. It's hard to believe the series would actually go there, but just bringing it up feels a bit too soap opera-ish for this kind of intelligent show.
Granted, Britt's realization that he's gonna be a father led to a great showcase for Michael Raymond-James, as Britt took on his own case this week, partnering with your basic tranny hooker with a heart of gold.
And it also increased the stakes of Katie's infidelity because now she's keeping a secret from more than just her boyfriend. She's hiding it from her fiance. Like the cases Britt and Hank take on each week, Katie's personal life has spiraled far more out of control than she ever imagined was possible.
To Read More Click Here.