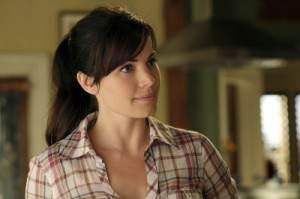 Well, today was a good day for TV.
If you haven't already, I recommend watching Supernatural and then catching the review on this very site. Tremendous episode with some fantastic revelations. And, making my job easier, Smallville followed suit with a damn good episode.
How good was it?
It featured Michael Ironside heavily. He got a much better role this time around than he did back in the early parts of Season Four. The show allowed time for a conflict to grow between Sam Lane and Clark, revealing that the two of them have more in common than they thought. It essentially boiled down a series of two-handers, Michael Ironside delivering jingoistic dialogue so convincingly that his character came across sympathetic and less 'insert wrong opinion' than you'd expect. This was a refreshing twist, as I was a little worried they'd beat us over the head that Clark's point was clearly the better one, showcasing Sam Lane as a crotchety old buffoon who was bossing Lois around.
To Read More Click Here.