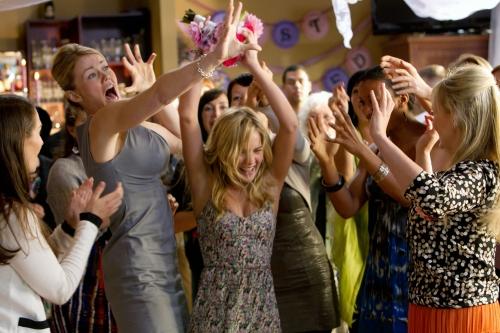 On last night's episode of Life Unexpected, Eric and Lux took their secret relationship to the next level... just not that level! Then again, they did wind up in a hotel bed after all...
... okay, let's not jump ahead to the ending yet.
"Plumber Cracked" starts off with Lux sneaking to see Eric at Tasha's apartment.
Because Lux and Eric have decided to move forward with their secret relationship, they really don't have many places to rendezvous. Does anyone else sense that this love shack scenario will come back to bite them in the tush?
You can already sense the disdain building up inside Tasha and I couldn't agree more with her. Lux is being very selfish with this whole situation. She has no idea what a big deal Cate's trust and approval is to Tasha.
I knew something bad would go down when Cate gave Tasha an emergency credit card. Wasn't it pretty predictable that this would end unfortunately?
What I didn't get is why would Lux let Tasha take full blame for it? Couldn't she have stepped in and said it was her idea, too?
To Read More Click Here.