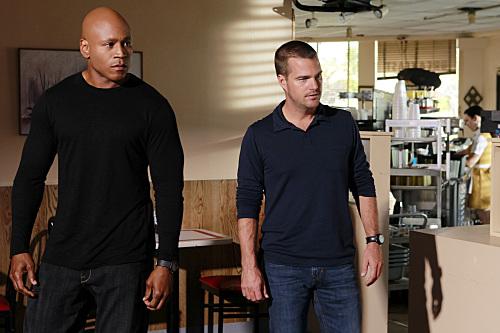 NCIS: Los Angeles delivered one of its better episodes of the season so far last night, blending a particularly complex case with some terrific character moments we loved.
"Bounty" took us inside the shady world of terrorist bounty hunters and the military's strange relationship with them. Case in point? The government's huge rewards for bad guys.
Know where Osama's hiding? That info could earn you $25 million, according to the FBI's Most Wanted List. He's #1, of course, but #2-500 still provide handsome paydays.
Last night's victim was an Army special forces officer who retired to collect a $10 million price on a Taliban bomb maker that he couldn't claim as a government employee.
His killer was a Pakistani diplomat who does this for a living, leaning on his immunity to avoid prosecution and connections to gain access and basically work with the military.
To Read More Click Here.