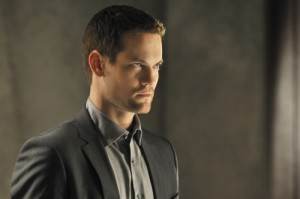 It's clear that there's something brewing between Nikita and Michael on CW's action-packed Nikita.  While we know that Michael has had (or even still has) feelings for Nikita, we don't yet know how much those feelings are reciprocated by the title character.  But that doesn't mean fans aren't hoping to see a budding relationship between the two rival spies.
Yesterday we posted a sneak peek that hints at their growing attraction and today,Zap2it posted an interview with Shane West about tonight's all new episode of Nikita, Michael's past and whether or not we'll see a romance between Michael and Nikita.
To Read More Click Here.