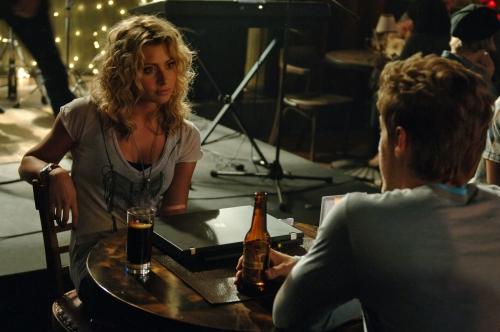 From the previews leading up to this week's Hellcats episode, "Finish What We Started," I was confident that the latest installment would be a can't-miss, juicy hour of television.
Instead it felt like a filler episode, although it did include the ingredients for a major showdown.
Last week, I laughed at the overly dramatic way Savannah went running out of the hotel. Yet this week, the show righted this wrong. Savannah's reaction was exactly what it should have been towards Marti. Points for having them act like actual college kids.
I have to say I am definitely intrigued by the idea of Charlotte being pregnant. It was a twist I didn't see coming and has the potential to bring the drama, especially with her extremely religious parents.
The writers backed off of the adult drama for the week, with just a small taste of Red and Vanessa. If we are going to see story arcs fold out for these characters, let us see some hot and steamy moments between the two, please.
To Read More Click Here.