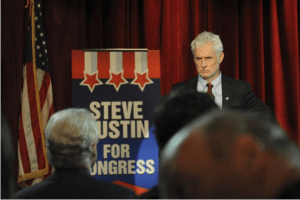 It's a real shame that this episode of 30 Rock didn't air the week before the election. NBC thought it was a better idea to show something called Scared Shrekless. Oof.
Poor network decisions aside (I'm looking at you, too, AMC), tonight's lampooning of congressional candidates was a very refreshing change of pace after months and months of real-life campaign ads.
With representative Bookman (Queen Latifah's character from earlier in the season) publicly denouncing NBC's merger with Kabletown, Jack must throw his weight behind her opponent Steve Austen. The problem is, her opponent has more than a few screws loose. Meanwhile, Liz finds new confidence in wearing the perfect pair of jeans and Jenna hatches a plan to sabotage Tracy's potential Golden Globe nomination.
To Read More Click Here.