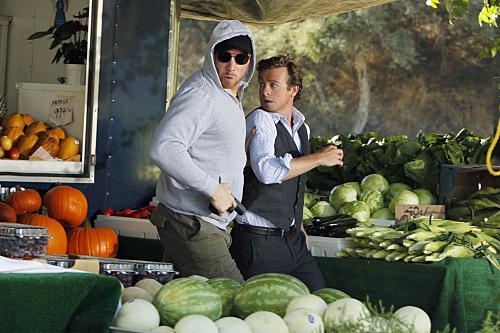 We were treated to another great episode of The Mentalist this week. Multiple shootings, two kidnappings, a car fire and a cattle prod?  That's a lot to pack into one hour.
It was wonderful seeing the whole CBI crew working as a team on "Ball of Fire," as they set out to find Jane.  Each member had his/her unique role to play.  I liked the nod to Rigsby's time working arson investigations in San Diego.  It made sense that he'd find something in the burned car that Agent O'Loughlin missed.
When Grace had to look through Jane's desk and found the secret note taped to the top of the drawer that said "Stop Looking Inside My Desk,"  I had to laugh.
To Read More Click Here.