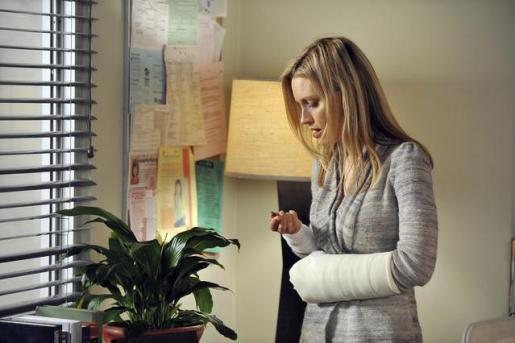 We've often commented, and not always positively, about how the characters on Private Practice are routinely placed in difficult, if not unspeakably terrible situations.
This often strikes us as melodramatic and unrealistic, not to mention upsetting. However, the way Charlotte's current story is playing out is compelling, startlingly real.
"What Happens Next" chronicled exactly that. In typical Charlotte fashion, she returned to work and tried to move past what happened, but it simply wasn't possible.
Everyone tries to help in their own way, as one's friends and colleagues would in real life. Some are overt, some more indirect. Some are a bit more successful than others.
It's supremely well done on the part of the writers and actors, even if the plot itself turns some viewers off. KaDee Strickland makes you feel Charlotte's pain like your own.
To Read More ClicK Here.