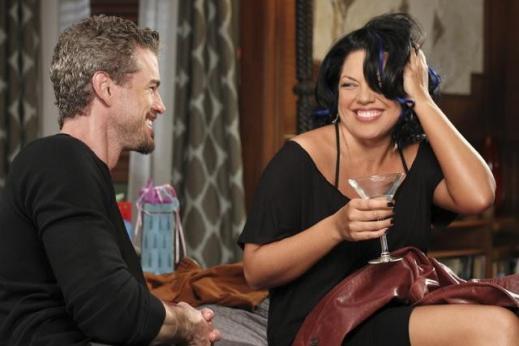 Cristina and Callie got to spend some uber-quality time together in last night's episode of Grey's Anatomy, "Something's Gotta Give."
This is a whole new side of Cristina Yang and I'm not sure if I hate it or love it! Probably the best scene had to be Cristina cutting Callie's hair.
The crazy look Callie had on her face when she saw the damage Cristina did was priceless. Seriously Callie, we know you're dealing with heartbreak, but c'mon! Letting a traumatized woman near your hair with a pair of scissors is a bit on the dim-witted side.
To Read More ClicK here.