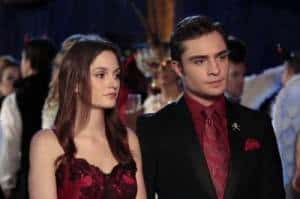 I'm covering this week for Mark who will return with the show in two weeks and I'm glad that I have got such a good episode to review. 
Gossip Girl
really stepped it up a gear in "The Witches of Bushwick" using all of Serena's pass misdemeanors against her to turn her in to the outcast that Juliet has been trying to all season. There was no mystery brother in prison this week, but Jenny returning once again to be a crucial and devious part of the plot. Whilst the Serena take down took up the majority of the episode the Blair/Chuck story took a sweet and unexpected turn that I will come to later. First up though the three part plan that shows how much Serena has screwed up in the past making it easy for those close to her to expect the worst.
To Read More Click here.