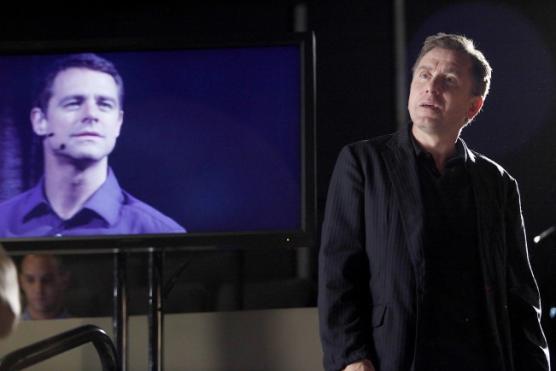 If you're a self-help evangelist with a lot of skeletons in your close, it may not be a good idea to provoke the sleeping bear inside Cal Lightman. However, if you do, it can have some dramatic and humorous results, as evidenced by "Beyond Belief."
We all know that Lightman has a soft spot for those who attempt suicide and that showed through loud and clear this week, as he was like a shark chasing the scent of blood in the water while going after John Stafford.
Then again, Stafford effectively chummed the water when he had his goons leave a pamphlet at Lightman's house as a warning that he knew where he lived. There were at least two points after when Lightman got into Stafford's face that actually made me flinch.
Is anyone else picking up on the subtle tug-of-war between Gillian and Lightman at the office?
To Read More Click Here.