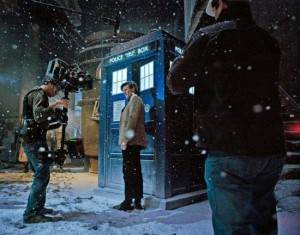 We're a little over a month away from the return of the Doctor, Amy, and Rory, and the wait has been long enough already. When "The Big Bang" happened in May, I don't think any of us realized just how much we'd be missing the new TARDIS travelers over the break. Here's a hint: we miss them a lot.
The Christmas special, which will mark the return of the group, is slated to air on Christmas Day, December 25 (just in case you didn't know). The episode, the first Christmas special penned by new showrunner Steven Moffat and the first to feature new Doctor Matt Smith, will undoubtedly be markedly different from previous specials that have become a staple of the program since its reboot in 2005. After all, this one's based on Dickens.
To Read More Click Here.